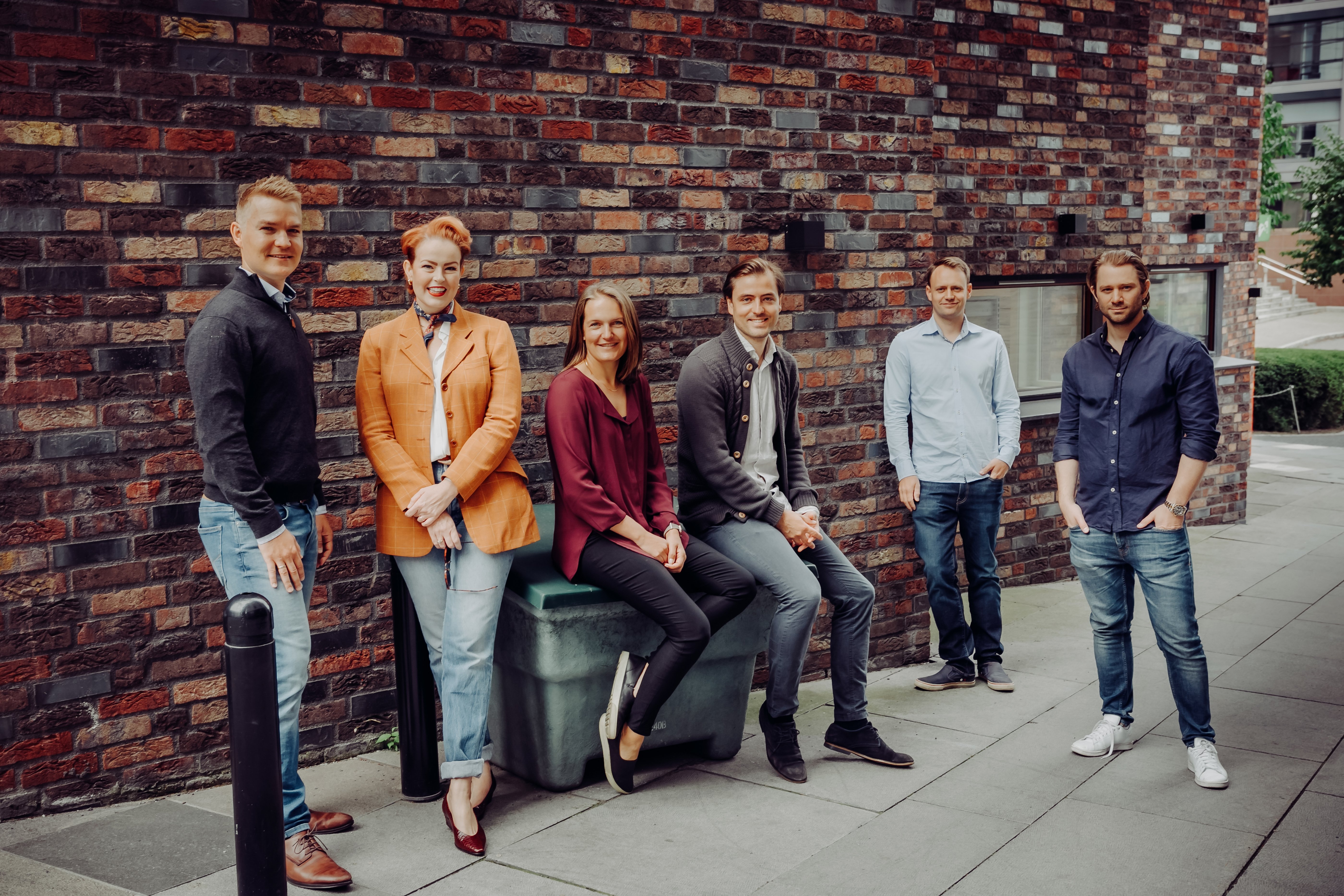 Account Executive
Summary
Grunt is an Oslo-based technology company established in 2015 by co-founders with solid consulting, finance, and technology expertise. Our mission? To help professionals create efficient, automated, and beautiful presentations.
Mads, our CEO, a former consultant at BCG, and Alexander, our CRO, a former Partner at investment bank ABG Sundal Collier, worked daily with Excel and PowerPoint, and found that they were wasting copious amounts of time copy-pasting data from their spreadsheets into PowerPoint and re-creating templates instead of focusing on the story in their presentation. They knew there was a better way! As luck would have it, both Mads and Alexander are computer engineers and they decided to solve the problem. In 2021 we launched our sales team and we are now looking for our next Account Executives to help us scale our business!
Here at Grunt, we challenge each other, have fun and thrive in a rapidly changing environment. We know that our team identity reflects our people, and in order to build and strengthen our culture we work together in the office. We develop through continuous training, knowledge sharing and team work. Flexibility with home office will be available when needed. This role is based in Oslo, Norway and reports to the VP of Sales, Gustav Wind.
We will count on you to
Build, manage and close long lasting relationships with C-level decision makers nationally and internationally in order to maximize the value delivered by Grunt
Prospect and perform outbound activities to build your revenue pipeline
Identify and understand prospects´ pains and determine how Grunt can offer the best solution and maximize value for the particular client
Help facilitate the buying process and drive consensus between decision makers, negotiate as well as close clients that renew and buy more
Provide compelling sales presentations and tailored product demonstrations that highlight
Grunt´s competitive advantage and ROI for prospects and clients.
Understand and focus on Grunt´s Ideal Customer Profile
Contribute to continuous development and improvement of our sales process and sharing of best practices
Hold high standards in terms of usage of our CRM and accurate forecasting Stay on top of product development
Take ownership of target achievement
Resources at your disposal:
Marketing and SDR team that contribute with demand generation
Continuous training and follow-ups to ensure your success in every step of your Grunt career
Professional efficiency increasing software (HubSpot, Salesloft, etc.)
Great in-house knowledge from subject matter experts that have hands-on experience with the problem we are solving for our clients
What is in it for you?
You will have the opportunity to work for a fast-growing scale-up where you can make a huge impact by doing meaningful work from day 1
Fantastic career opportunities and management opportunities for the right candidates
Opportunity to work with a diverse and international team and customers
Engaging conversations with smart and passionate team members with different professional backgrounds (on both work-related and non-work-related topics)
Result-oriented culture with flexible work hours
Company get-togethers and parties (we have several fun events throughout the year!)
Paid lunch in our local canteen (excellent hot and cold options from our cherished chef!) and overtime food if required
Generous and flexible vacation
Modern and spacious offices
Continuous (sales) and management training
Agile and flat organizational structure (we're currently around 20 people)
Competitive salary
What we believe you need to succeed
On a personal level
You have a passion for sales and are constantly working to improve
Strong presentation skills and ability to demo solutions
Communicate effectively with all audiences, including senior leaders, in a structured manner
Management potential
Have a number driven approach to your quota achievement and work
Great business acumen and ability to quickly grasp what drives value in our clients´ business
Grit – being persistent and not giving up
Growth mindset and eagerness to learn
Goal oriented / Competitive
Have a professional presence
Team player: Ability to work collaboratively and create an inclusive environment
Self-driven and proactive nature
Technology-curiosity
On a Professional level
2-7 years' experience selling B2B SaaS solutions
Degree in Business, Economics or equivalent
Excellent written and oral English communication skills (English is our working language)
Familiarity with sales tools and CRM systems (e.g. HubSpot, Seamless, LinkedIn Sales Navigator)
Experience with using complex sales methodology (MEDDIC/MEDDPIC)
Track record of hitting targets and generating sales opportunities from cold outreach approaches
Position yourself as a trusted advisor through insights
What will make you stand out (but is no requirement)
Background from Strategy Consulting or understanding of how consultants work
Fluent in one major European language (German, Spanish, Dutch)
Experience selling or using productivity tools
Familiarity with our product or competing tools
PowerPoint/Excel experience
If you think this sounds like you, please get in touch!