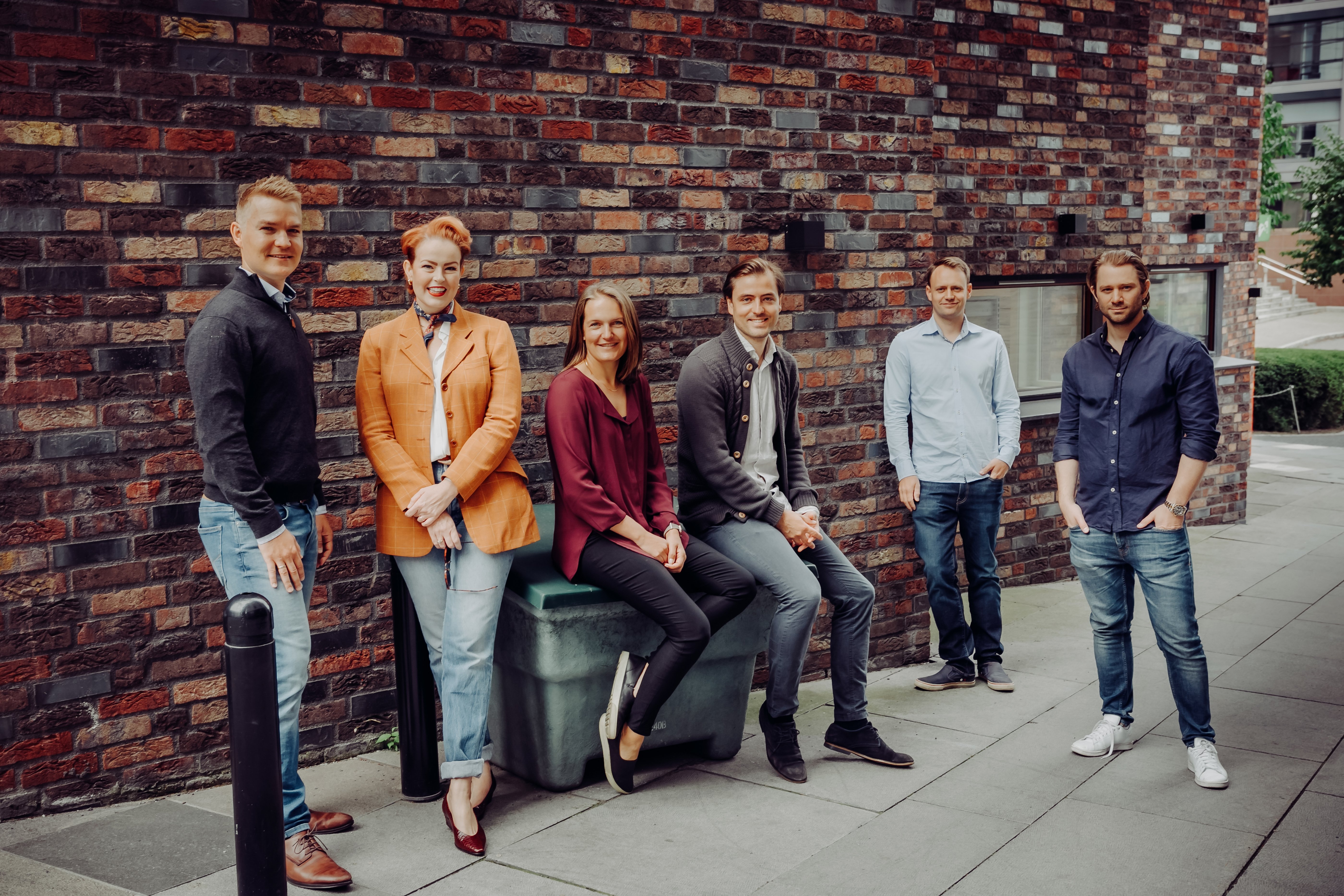 Account Associate
Summary
Grunt is a PowerPoint add-in for creating efficient, automated, and beautiful presentations. We're an Oslo-based technology company established in 2015 by co-founders with a deep expertise in consulting, finance, and technology. Mads, our CEO, a former consultant at BCG, and Alexander, our CFO, a former financial strategist, worked daily with Excel and PowerPoint, and they found they spent copious time copy and pasting data from their spreadsheets to PowerPoint, aligning shapes, and creating templates. They knew there was a better way! Grunt launched its sales team in February 2021 to help ambitious PowerPoint users make their workflows more efficient, and we're looking to continue our growth.
As we scale up our sales organization, we're looking for an Accounts Associate who will be a key player on the Sales Team and the larger Grunt team as a whole. This role is split between setting new business demos for the entire sales team as well as setting meetings and closing new business for your own pipeline. This is a unique opportunity for a junior sales rep to work their way up to a full closing role and collaborate with our knowledgeable Account Executives, Product, and Marketing teams with the opportunity to get in at the ground level of scaling start-up and join a fun team where you can make a great impact on the company's growth trajectory. This role is based in Oslo, Norway and reports to the VP of Sales, Drew Barbo.
Responsibilities
Prospecting and finding prospective clients for new business.

Scheduling demos for Grunt's Sales Team

Self-Scheduling and holding demos

Managing multiple stakeholders and navigating the sales process

Closing new business

Bringing fresh ideas to the table and collaborating internally on anything from sales process and sales tactics, to suggesting ideas to Product. We work as a team, and we value your opinion!
Qualifications
1+ year sales experience, ideally with former SDR experience at a startup and/or tech company. Experience at a consulting or financial firm is a ++

Self Starter – someone who gets the job done without a lot of instruction or process and works independently; Finds ways to organize themself and drives hard at closing deals.

Grit – someone who is not deterred by a "no", but rather invigorated by it. Always looks for new opportunities for a sale and is comfortable picking up the phone.

Growth mindset and eager to learn – We're scaling rapidly, and this candidate should constantly be striving to help us grow larger! We also have a team of highly experienced salespeople and consultants, so there's a massive opportunity to learn about our industry.

Technology-Curious – Grunt's product is layered and continually evolving, so this candidate will want to learn all about the product as it evolves.

Collaborative – We're a small team, so someone who brings their opinion to the table and takes suggestion is going to be key.

Character that aligns with Grunt's values of integrity, quality, agility, and being a kid doing grown up stuff.

Bachelor's Degree

Fluent English Speaker

Familiar with tools like Hubspot (or a similar CRM systems), Cognism, Linkedin Sales Navigator, and Vidyard is a plus. Ideally Powerpoint/Excel experience that is beyond basic.
Benefits
Flexible work hours, with core hours between 10:00-3:00
Company get togethers and parties (we have several fun events throughout the year!)
Paid Lunch in our local kantine (excellent hot and cold options from our cherished chef!)